A week ago my Facebook and Instagram feeds were plastered with friends' pictures of the #10yearchallenge and I am included in that trend as well. It was fun seeing pictures of everybody ten years ago and how proud most of us who came a long way to share our achievements now to memes of cars, animals and many others. And of course there were party-poopers who had nothing but to rain on others' parade with memes that said they do not give a hoot about how their friends look like ten years ago. Honey, you don't wanna share or be included in that trend, that is fine with all of us and we respect your choice. If you can't be happy for someone else sharing their milestones, then go take your negativity elsewhere because we don't need that. Triggered? Nah, makes me smile to see what everyone has achieved and I hope they are much healthier and happier with the choices they made.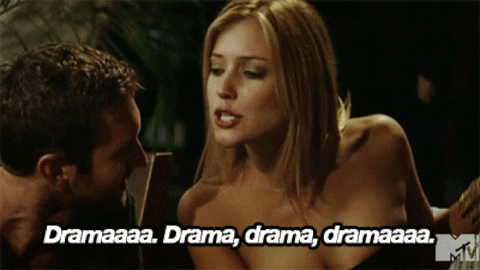 I choose not to dwell in any negativity and toxic relationships so I was more than excited to purge people from my social media accounts. I wanted a healthier and happier lifestyle and it all starts from self-care. So what if my favourite seller who sells cute accessories has issues with her suppliers and dead-buyers? I want updates on the mailing of my orders, not the story of how people were giving her hard time. That hardselling fitness coach has got to leave my friend list because constantly tagging me in her weight-loss programme is spammy and irritating. I felt fantastic after deleting close to 2oo people who aren't giving me value in my feed or are not connecting at all. It was rejuvenating even though I do not get much viewerships of my art posts but I got people who appreciate my works of art and that to me is motivating enough to keep on creating. There is no need some sort of approval and people who follow you are interested in your content because you give value to it. Feed valuable content, not drama.
I decided to rebrand myself as someone whom people can still relate to, not just an artist; but as mother who other moms can share and resonate their sentiments with. For instance, I connected with lifestyle mom blogger https://iambatmom85.com/  because whenever I read her posts, I am able to resonate so much with her. It felt as though a friend was talking to me. She gave values and insights in how to grow on social media platforms and she shares her progress as a blogger. She is genuine and does not sugarcoat the idea that blogging makes you rich and famous. By reading all her posts, you can tell that sheer hardwork makes her to where she is. Small achievements, but it is definitely attainable. And of course, there are posts that she shared the struggles of her journey and how she overcame them. It makes her human and you can definitely smell the authencity in her voice. This is what influential means – You give value and inspire other people to work hard and achieve their goals in life.
My point is, we already have so much going on in our lives and we certainly do not need all the drama and unnecessary chaos. You may block out all the noise and unfollow some people (because some people get offended easily when you delete them and starts questioning you like a police inspector – These are *tau-hueys). As for me, I choose to follow friends who really connect with me and shares funny memes and hilarious videos that is relatable.
*Tau-hueys are silky smooth Chinese beancurd dessert and I am guilty for the spiking sugar level syrup.